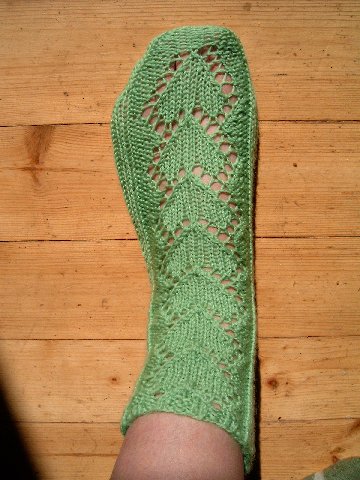 Pattern & images © 2006 Ziina
HEARTY SOCKS

Try some thin sockyarn (for example  opal, regia) for these hearty socks.
Size: women 38


Needles 2mm or 2.5.mm
Gauge 20 sts ja 36 rows stockinette with needles  2,5mm =10 cm
Lace pattern is 18 sts wide.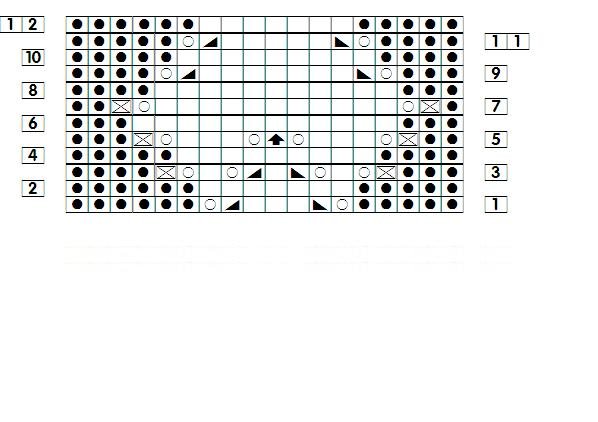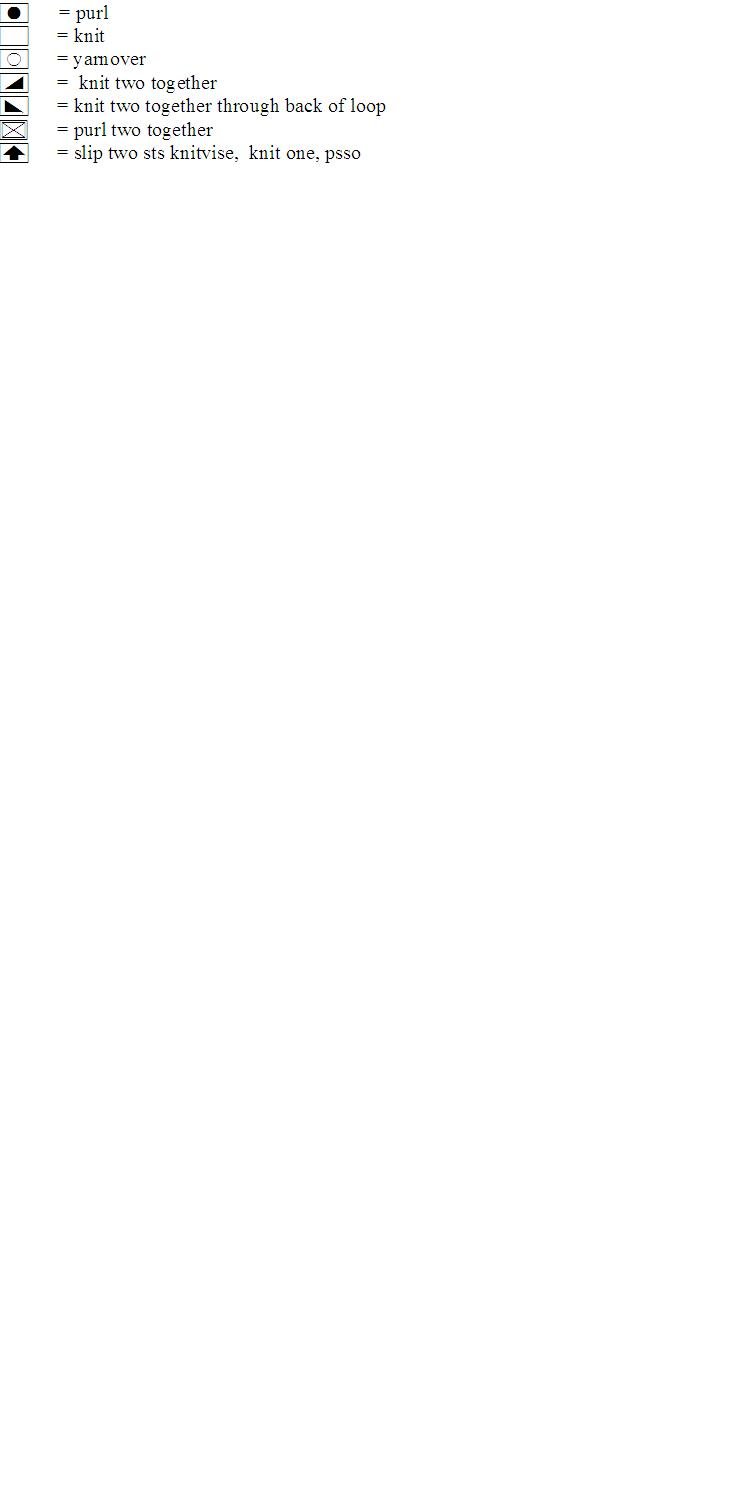 LEG:
Cast 56 sts, knit 2, purl 2 for 4 rows.

Start the lace, divide sts as foll:
Put 15 sts to first needle, 12 sts (starting with two  purls) to second needle, 14 sts to third needle, and 15 sts to the fourth needle.
 First needle: continue K2P2 ribbing
Second needle: purl 2, knit 2, start the lace pattern from right side of the pattern.
Third needle: continue lace, at the end knit 2, purl 2
Fourth needle: continue K2P2 ribbing
Knit the leg part until you have three whole hearts ready, then start heel flap by putting sts from first and fourth needle to one needle ( 30 sts ). Leave the rest of stitches waiting.
HEEL FLAP:
Right side: *Slip 1, knit 1* to the end of flap.
Wrong side: slip1, purl the rest
 Knit the heelflap as told until its 28 rows high.


Decreases:
 Knit 18 as told before, knit 2 together at the back of sts, turn.
Slip one, purl 9, purl 2 together, turn.
Knit 9, knit 2 together throuh back of loops, turn.
Continue by decreasing all the side stitches away, until you have only 10 sts left.
Pick 15 sts from the side of heel flap. Continue st st at sole and lacepattern on instep.
GUSSET:
Make gusset decreases at the end of 1st needle by knitting 2tog and in the beg of 4th needle by knitting two through the back of loops at every second row. Continue decreases until there´s 30 sts at the 1st and 4th needles(sole). Continue lace pattern as before.
TOE:
Begin decreases when you´re in the half of last heart in the sock and the sock is at the beginning of your tiny toe. Decrease at the end of first needle by knitting two tog throuh the back of loops, purling two together at the beginning of second needle, purling two together at the end of third
needle and knitting two together at the beginning of fourth needle. Make these decreases in every
third row two times.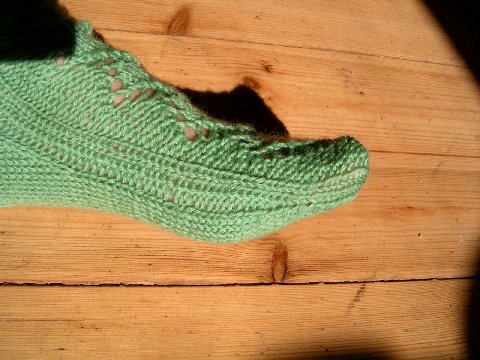 Pattern & images © 2006 Ziina
Now you have decreased the two purl sts away, continue decreases by purling two together at the lace pattern side of those knit sts in the edge of second and third needle, so that the pattern decreases neatly. In the sole side continue decreasing as before.
 END OF HEART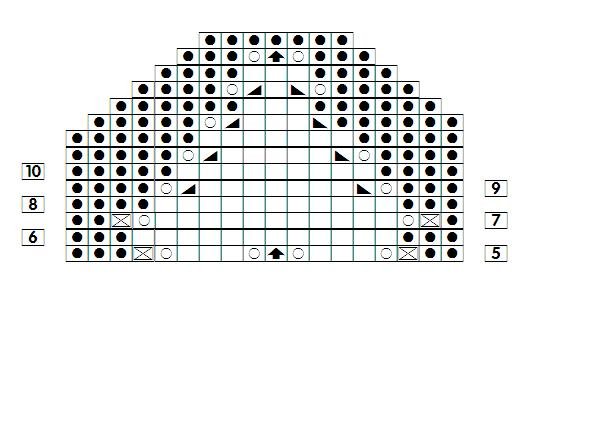 END OF STORY:
When there´s only 16 sts left, put the upper sts to one needle and sole sts to another. Turn the sock inside out and use the three needle casting off to rest of sts.
If there´s errors in this pattern, please contact me at [email protected]